Welcome to Ink-Stained Worlds.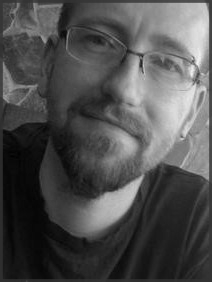 Ink-Stained Worlds is a website containing some of the short stories, poems and thoughts (in blog form) of Scott Thornby, a nonbinary creative writer and dreamer living in regional Victoria, Australia.
You can make a selection from the menus above.
  A note about Naughty Stuff:

Due to the sensitive nature of some of the content of this website some pages are locked behind an age verification tool.  If you encounter one of these please enter your date of birth to proceed.  Sensitive material can include graphic depictions of violence, sex and other such events.

If you are a parent and do not wish your children to read this material it is your responsibility to block Ink-Stained Worlds from your computer's access.  There are many tools to assist you in doing this; doing a Google search for 'parental filter software' or 'parental control software' should yield helpful results.  The author will not be held responsible for your lack of desire to be a responsible parent.
To find out more about the author and website, as well as the (hopefully unnecessary) disclaimer, please visit the About & Disclaimer page.
Please note: all content on this page is © Scott Thornby (unless otherwise mentioned).  Please contact via the Contact page for any inquires (or, depending on where you happen to be, enquiries).